– About Us –
Peak Concrete Design – Commercial & Domestic Concrete & Imprinted Flooring
Concrete Flooring and Pattern Imprinted Drives to Agricultural Flooring and Commercial Concrete Flooring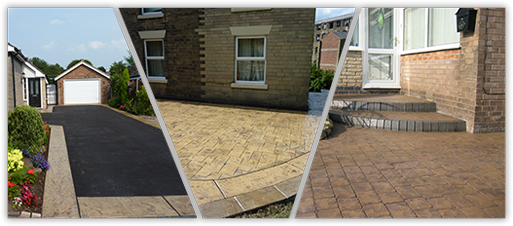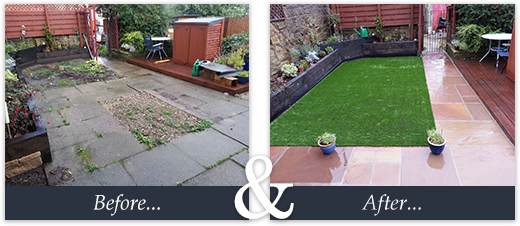 Peak Concrete Design is a local, family run business based in Hadfield, Derbyshire. The company was founded by Paul Morris in 1996. Over the years we have brought our customers a comprehensive line up of services with competitive pricing.
We feel it's vital to maintain excellent standards of service to ensure a high level of customer satisfaction, whether it's a grand design or a garden wall we treat every project with the same attention to detail.
Our team has over 20 year's professional expertise and on site experience, we specialise in everything from Concrete Flooring and Pattern Imprinted Drives to Agricultural Flooring and Commercial Concrete Flooring.
We have a long history with all types of building and landscaping projects and have worked with some of the country's largest building contractors including Birse, Sisks, Mainland and many more.
Choosing the right contractor is your first step to improving your home.

We cover a wide area including Manchester | High peak | Hadfield Glossop | Derbyshire | Cheshire | Stockport | Cheadle-Hyde | Godley | Marple | New Mills | Hayfield | Buxton | Wilmslow | Mottram | Macclesfield | Hope valley | Bollington | Alderley Edge | Poynton | Handforth | Hazel Grove | Bredbury.

Putting the customer first
– More information about services –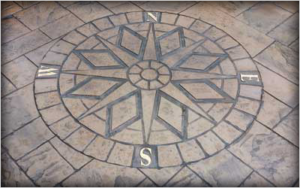 Beautifully Designed Driveways
Pattern imprinted concrete is a very popular choice for driveways, paths, patios, and swimming pools, it is also becoming a very popular choice for indoor flooring such as kitchen and dining rooms. Imprinted concrete can create stunning replicas of other materials such as block paving, stone, old style cobbles, slate and decking and comes in many varied colours. The fibre enriched concrete used for pattern imprinted concrete has a very strong structure, this makes a well laid project virtually maintenance free.
Moss, weeds and algae cannot easily grow on the printed concrete surface as there is no wet sand in any joints as with block paving. All that is usually needed is a wash down with soapy water once or twice a year.
The application of a quality imprinted concrete sealer to the surface of the pattern imprinted concrete makes the concrete surface non absorbent, this does wear and reseals are a very important part of keeping your pattern imprinted concrete looking at its best.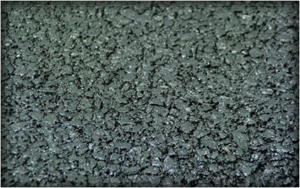 Beautifully Designed Driveways
Tarmacadam, which is often incorrectly referred to as Tarmac™ is perfect for areas to be trafficked by vehicles, such as driveways and forecourts. Whilst tarmacadam is usually the most economical paving solution, well laid it can still be very attractive, particularly with decorative concrete edgings and features.
All our Tarmacadam is installed by experts, we are fully equipped with an extensive range of equipment to undertake all types of work from hand to machine laid, including commercial, industrial and domestic.
Whatever your needs, we can provide the complete Tarmac package. We only use companies using ministry of transport materials to ensure quality.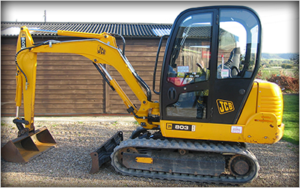 Professional Quality Service
Our range of work covers domestic extensions to property development projects. We will work with you and your architect from initial design through to the build process – including the initial site clearance – to the finishing touches like driveways and landscaping.
We are committed to providing you with a professional and quality service.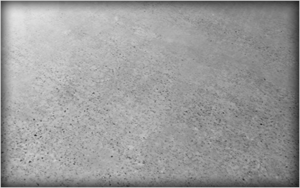 Experience and Commitment
We have over 25 years of experience in the Design and Construction of concrete floors, from large industrial units to small machine bases. Our services including ground preparation, steel fixing, shuttering and concrete placement. We specialise in many types of concrete finishes including power floated, brushed, tamped and coloured flooring. If you require a anti-slip coating this not a problem, whatever your requirements you will get the best possible advice at the best possible price.
Do you have any questions?
Please call us or send message
Office Tel:

01457 868 533
Working with the Environment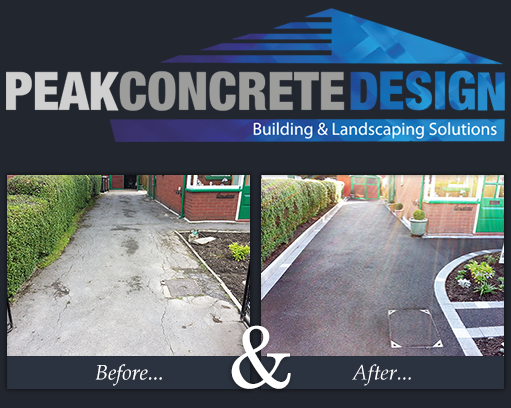 Committed to the Environment
Our mission is to provide landscaping, driveway and groundwork service to residential, industrial and commercial clients throughout the high peak and surrounding areas.
We continuously aim to improve the quality and effectiveness of our products and services by listening to the feedback from our clients and continuously reviewing the work we do. Just as we support the advance of knowledge and learning, we are constantly developing our own professional skills too.
We aim to fulfil our obligation to the environment and endeavour, where possible, to work with companies who use environmentally-balanced practices.
We ensure that both our staff and associates are aware of the environmental impact our business can have. We strive to reduce the use of toxic substances and the generation of waste, for waste that cannot be avoided we promote strategies to reuse and recycle.
A big thanks for the testimonials
The factory floor you and your team install are just what we needed, the fact that you finished on time and below budget as made this project a pleasure to be part of. It all came together in the end (as promised) A very big thanks…
AGT Engineering
Thank you for all you hard work, not a easy job I know but the end result looks great…
Peter & Julie
The job looks even better than we thought it would have, thank you…
Gary & Joanne
Dear Paul, I just love the acid staining your team has done, it has turned a really nice job into a truly lovely job and would even say a work of art… thank you all very much…
Mr & Mrs Abbasi
Really nice job. I can use my drive again thank you very much…
Mrs Howden
Thank you for all your time effort and understanding on our project. It really means a lot to us. Hope you are looking forward to phase 2 as much as we are…
Jenny & Rob
I would like to say how happy we are with the finished results and that I have received a number of comments on how well the front drive looks. Many thanks…
Irene & Mike
Hi Paul, just letting you know have pleased we are with the patio you fitted for us, all we need now is some nice weather… thanks again.
Sue and Colin
Do you have any questions?
– Frequently asked questions –
Pattern Imprinted Concrete FAQ's
When will the concrete be usable?
Normally you will be able to walk on the concrete within a 24 hour period, and 4-5 days for any vehicle use.
How often should I have the concrete resealed?
We would recommend you have the concrete driveway resealed every 2 to 3 years, especially for the first reseal. Patios should be resealed every 3 years.
How limited are the colour choices?
There are 20 main colours, but this can be mixed and match in any combination you require, making the colour possibilities in the hundreds.
Can you mix the patterns?
There are 8 main patterns, but like the colours can be laid in any style or design you desire.
How thick is the concrete laid?
The concrete is laid on a bed of MOT type 1(clean limestone), the concrete is laid to a thickness of approximately 100mm.
Is there a lot of dust when laying and colouring the concrete?
There can be a lot of dust depending on the weather, but it is normally concentrated to the area we are working, all areas are cleaned using a mild detergent and a pressure wash.
Pattern imprinted concrete maintenance.
Pattern imprinted concrete is very low maintenance and will keep its looks for many many years by following 3 simple rules, The first step is not a necessity; it is an option if you like your drive to look its best all year round. 1: wash you drive. Wet your drive, this can be done with a hose pipe or pressure washer, it is easier and quicker done on a damp day, plus you will use less water. Apply mild detergent (washing up liquid or TFR) brush on and wash off, it's as simple as that. 2: Reseal your drive. This is a very important part of keeping you drive in top quality condition. We recommend a reseal every 2 years for drives and 3-4 years for patios. We can do the maintenance for you or you may do it yourself. 3: In frost and snowy conditions. We strongly urge everybody who has pattern imprinted concrete NOT to use rock salt, this product can seriously damage your concrete sometimes beyond repair. There are other products on the market these days to help with the winter conditions, one particular product that we have found is called ENVIRO THAW.
What happens if I leak oil from my car?
You will be able to clean most spills with a simple mixture of washing up liquid and water, this should be applied as soon as possible.
Are pattern imprinted driveways and patios maintenance free?
No, all imprinted concrete needs maintaining. To keep your imprinted concrete looking its best, we recommend washing the concrete 2-3 times a year with mild detergent, washing up liquid is fine, we use TFR (traffic film remover). As described below reseals are very important in protecting your concrete, this is inexpensive and can be done by the customer or ourselves.
Does the concrete crack?
We do everything possible to prevent cracking, an expansion line is cut into the concrete surface to relieve the stress, however if cracks do appear they should not cause any problems.
Why do you cut lines in the concrete?
We cut lines into the concrete to control the possibilities of cracking, this is a British Standard Board requirement to relieve the stress on the concrete.
Are there different strengths of concrete?
Yes, there are many different types of concrete for many different applications. We however use a fibre enriched concrete at a strength of 35 Newton's.
Are there anytime's you cannot lay concrete?
Yes, we are controlled by weather conditions, and cannot lay concrete in rain or extreme cold or hot spells. I hope we have covered any questions or concerns you may have regarding pattern imprinted concrete. If you have any further queries please don't hesitate to contact me. Mobile is usually best
07866 729 966
or email
paul@peakuk.net
Regards Paul Morris
Tarmacadam (aftercare) FAQ's
How long I must wait before you should drive on it with a vehicle?
Your macadam surface will need a little time for it to harden before you should drive on it with a vehicle. On completion of your new surfacing we would recommend you do not use it for at least 48 hours for vehicles although pedestrians may walk on it straight away.
More information about macadam...
Your new macadam surface properly care for will give you many years of service. The aftercare tips have been written up to help you look after your macadam surface and help with problems should they arise. Your new drive is made from a mixture of hard aggregate bound together with bitumen, a flexible black waterproof substance derived from crude oil. There are many types of macadam and asphalt surface courses available, the more common being Stone Mastic Asphalt (SMA), dense or close – graded Bituminous Macadam (DBM) and Hot Rolled Asphalt (HRA). Some of these are stronger and more durable than others but the same basic principles apply to looking after all of them. Most macadam we lay is black, as I am sure you are aware black absorbs heat in sunny weather and the surface becomes quite hot. Under such conditions the bitumen binding agent becomes softer, the surface becomes more prone to scuffing from tyres and indentation from point loading from ladders and the like. It is sensible to take care not to overstress the surface in hot weather particularly by sharp turning of wheels with power steering when your vehicle is not moving, this can distress the surface. This is particularly important in the early curing stages (first twelve months) when the macadam looks black and shiny and prone to soften. As it ages the surface will turn grey and the material will harden and the risk of damage will be much less. It is however wise to remember that there is always a risk of such damage in very hot conditions. Whilst scuffing damage may give you concern, it is only superficial and will largely disappears as the surface weathers into a uniform appearance. This is more common with south facing projects where the surface retains heat for longer periods of time. Bitumen bound surfaces are resistant to occasional oil droppings but can be softened and damaged by significant oil, petroleum and solvent based spillages if left in contact with the asphalt will dissolve into the bitumen binder and soften it. Where oil spillages have occurred, the best course of action is to soak up the oil before it has time to damage the surface. Use the best available material close to hand, cat litter, sawdust, dry sand, paper or cloth. If the oil has already penetrated the asphalt you should protect the surface from stress and give the contaminant time to evaporate away. With petrol this will be very rapid unlike diesel fuel and oil which can take several months to evaporate but should eventually return to normal. Such spillages will leave marks which should diminish with time. Great care should be taken trying to wash such marks away especially with a pressure washer as this could wash away the asphalt itself. If an oil or petrol spillage has occurred, apply water to the area with a hose pipe and as the oil floats on the surface of the water you should see rainbow colours appearing, this is the oil lifting out of the macadam surface. You will need to carry out this procedure until the rainbow colouring diminishes. Where appropriate, it may be recommended to wash the surface with luke warm water and a brush. Alternative cleaning products are available from DIY stores but it should be noted that water – based solutions are preferred and a small discrete area should be tested before treating larger areas. If chemicals such as gardening products have been spilled onto the surface care should be taken to read the guidelines on the bottle regarding dilution. In most cases simply washing the surface with lots of water is recommended. The jockey wheel of trailers and caravans and the feet of ladders concentrate a large load over a small area and can give rise to indentations on the macadam surface. Protecting these vulnerable areas with a block of wood or a sheet of plywood to spread the load over a larger area is recommended. If weeds are present before a new macadam surface in laid, these will be excavated out and weed killer applied before installation commences. We do our very best to remove all weeds, however it is not always possible kill the most stubborn of weeds such as docks, dandelions and especially mares tail. I hope I have covered any questions or concerns you may have regarding your new macadam surface. However if you do have any other queries please feel free to email me or just give me a call.
Regards Paul Morris
Are you interested in our services?

Managing Director:  Paul Morris
Email: info@peakuk.net
Office Tel:  01457 868 533
Mobile:  07866 729966
Peak Concrete Design
146 Hadfield Road Hadfield,
Glossop Derbyshire
SK13 2EP
Thank you for visiting our website
please come back again